About Us

1970
On leaving school in 1970 Rick attended the Sir John Cass School of Art and Allied Trades, studying the pre- apprentice course. He was fortunate enough to receive an apprenticeship in diamond mounting with the Worshipful Company of Goldsmiths, at the Crown Jewellers Asprey of Bond Street.

1975
After five years he gained his indentures and "passed out" becoming a Freeman of the City of London. During this time he made jewellery for the rich and famous – including Princess Anne, Ringo Starr, and the Sultan of Oman. He went on to set up his own workshop specialising in one – off hand made pieces and commissions, first in Brentwood and later with his wife Maggie in Colchester.

1987
In 1987 they moved the workshop to Sudbury & began to build up a reputation for doing work that others cannot do – keeping to the Aspreys motto – It can be done.

2002
In January 2002 they moved from North Street to their custom built workshop above Sworders in Gainsborough Street.

2006
Since then they have undertaken some wonderful commissions - 2006 was 'The year of the Tiara', with three beautiful tiaras designed and made on the premises.

2014 & Onwards
After a total of 26 years in Sudbury, Rick and Maggie decided to move their successful business to a delightful Grade 2 Listed building in Woodbridge, opening 1st March as Woodbridge Jewellery Workshop. They continue to specialise in bespoke pieces, and high quality jewellery repairs and restorations. They have also started offering jewellery courses. Rick really enjoys passing on his skills, and is a very patient teacher. Maggie continues to hand paint the jewellery designs for him.
Rick makes all his jewellery by hand. He does not use mass produced castings like some other workshops, as he has found that cast metal is generally inferior and does not wear as well as that which has been worked by hand.
He has now been doing what he loves for over 40 years. He is a truly skilled craftsman, and with his wife Maggie by his side they make a good team.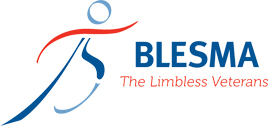 We are proud to support BLESMA
BLESMA is a national charity that directly supports all of our Service men and women who have lost limbs and the use of limbs or the loss of eyesight in the honourable service of our country. We understand the needs of a military amputee like no other national charity in the United Kingdom.
Formerly known as The British Limbless Ex-Service Men's Association, we have existed in one guise or another since the First World War and have continued to support veterans since then.
BLESMA exists to empower and promote the welfare and wellbeing of all serving and ex-service men and women who may have rehabilitative needs post limb loss. We are also committed to supporting surviving partners and dependents of deceased military personnel.
Visit Blesma